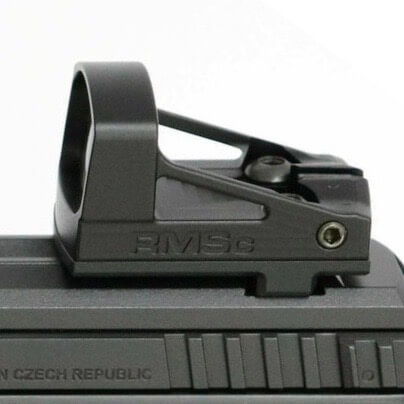 Do you have a CZ and want to mount a red dot? How to mount a red dot to your CZ depends on which CZ model do you have
---
If your CZ does not have a cut in the slide - either from factory as optics ready version, or by getting the slide milled aftermarket - then you still have a way how to mount a red dot to your CZ. The problem of red dot mounting can be solved by replacing the rear sight in the dovetail by a red dot mount.
There are more variants of red dot mounts. You can get a universal red dot mount which allows mounting many different red dots, or red dot mounts made specifically for specific red dot.
The main advantage of universal red dot mount is its versatility. You can use many different red dots by simply repositioning the pins securing the mounting.
On the other hand, the negative side is that it can have larger dimensions than needed. Given it has to work with more red dots, if you use smaller red dot the mount can be larger than needed.
The main advantage of the red dot mounts made for specific red dots is its compact size. On the other hand, negative aspect is that you can only mount that specific red dot to the mount.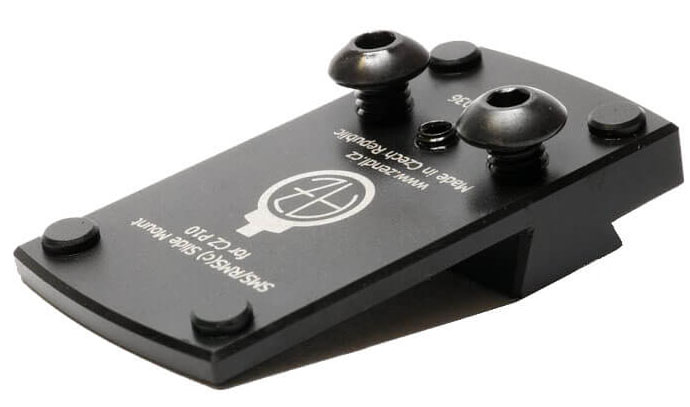 We shall also mention that even with mounts for specific red dots you can get to more red dots. That is because many red dots share the same footprint. As long as the red dot shares the same footprint, it will work on the same mount. For full look into red dot footprint compatibility for red dot mounts check this artricle.
We have red dot mounts for all sorts of CZs: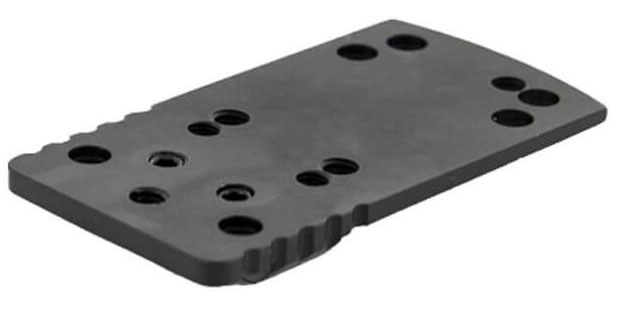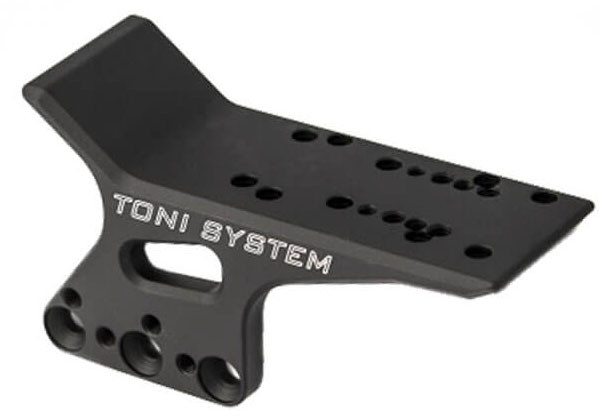 ---
Red dot plates - for optics ready CZ pistols
If you own an optics ready version of a CZ you need a red dot plate to mount a red dot. How to know if your CZ is optics ready? It will have a cut in the slide from production.
Similarly to red dot mounts, also plate are being made in universal or specific red dot.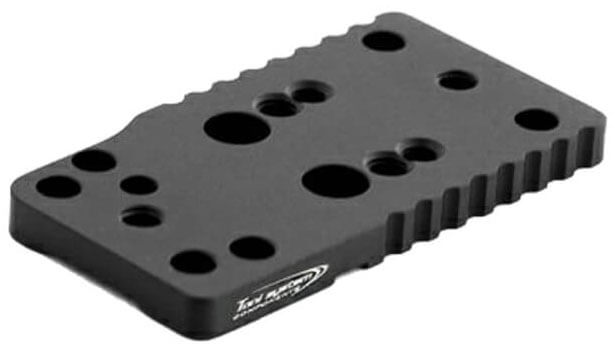 There are different plates for different optics ready CZ models:
---
Which red dot mount or red dot plate to get?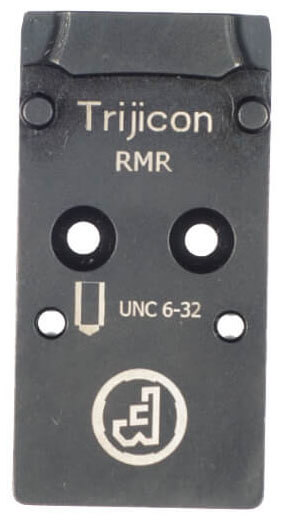 That depends on the red dot you are about to use.
There are 5 or 6 most common footprints for red dots and CZ makes plates for all of those. For example Vortex Venom has the same footprint as Burris Fastfire 2 & 3; Trijicon RMR has the same footprint as Holosun 407C and Holosun 507C.
Complete table of red dot plate footprints can be found here: red dot plates & red dot mounts compatibility guide.